Do you know which tires fit your vehicle? We do.
Every Audi needs the perfect pair of tires. Matching the tire to the top speed and loading requirement of your vehicle will ensure enhanced traction, handling and safety. When your vehicle isn't fitted with the proper tires, performance suffers, reducing traction, handling and control. To ensure your Audi is equipped with the right tires, your Audi dealer can help provide you with the proper recommendation that meets your Audi's needs perfectly.
Winter tires versus all‑season tires.

Winter Tires
---
Best in winter, fair in spring and fall (but tread wear increases), poor in summer.
A three-peaked mountain snowflake symbol is placed on all winter tires that achieve performance-based standards.
All-Season Tires
---
Fair in spring, summer and fall, less satisfactory in colder conditions (7°C or colder) (Russell 2011).
Summer Tires
---
Best for summer, fair in spring and fall, poor in winter.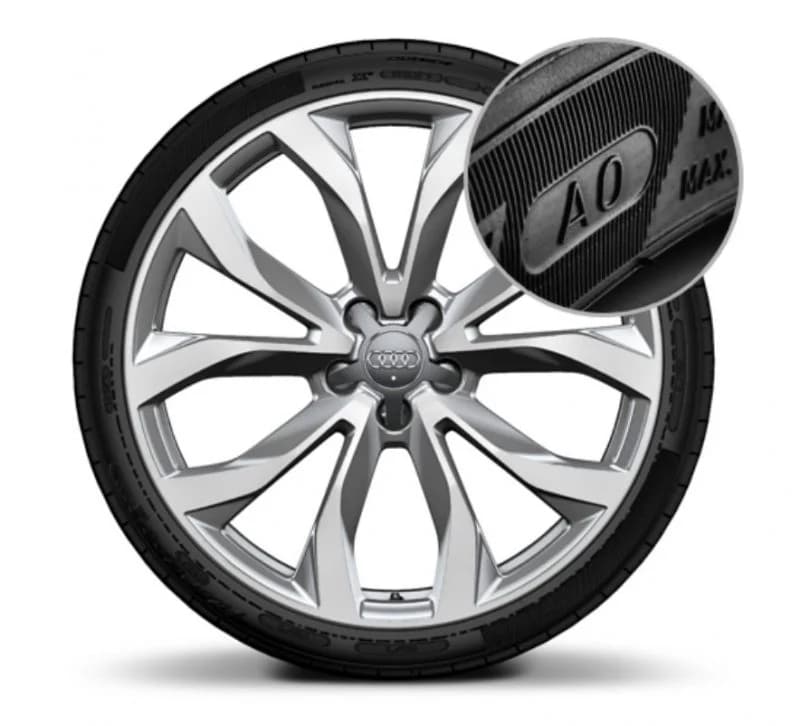 5 Reasons To Buy Tires From Audi Tire Center
---
The right tires for your Audi model
Competitive tire prices
Expert installation by factory-trained technicians
All major brands, including Bridgestone, Continental, Dunlop, Goodyear, and more
Road hazard coverage included on eligible tires

Does your Audi need tires?
Find the perfect tires for your Audi here.
Let us help you find your new car!
* Indicates a required field