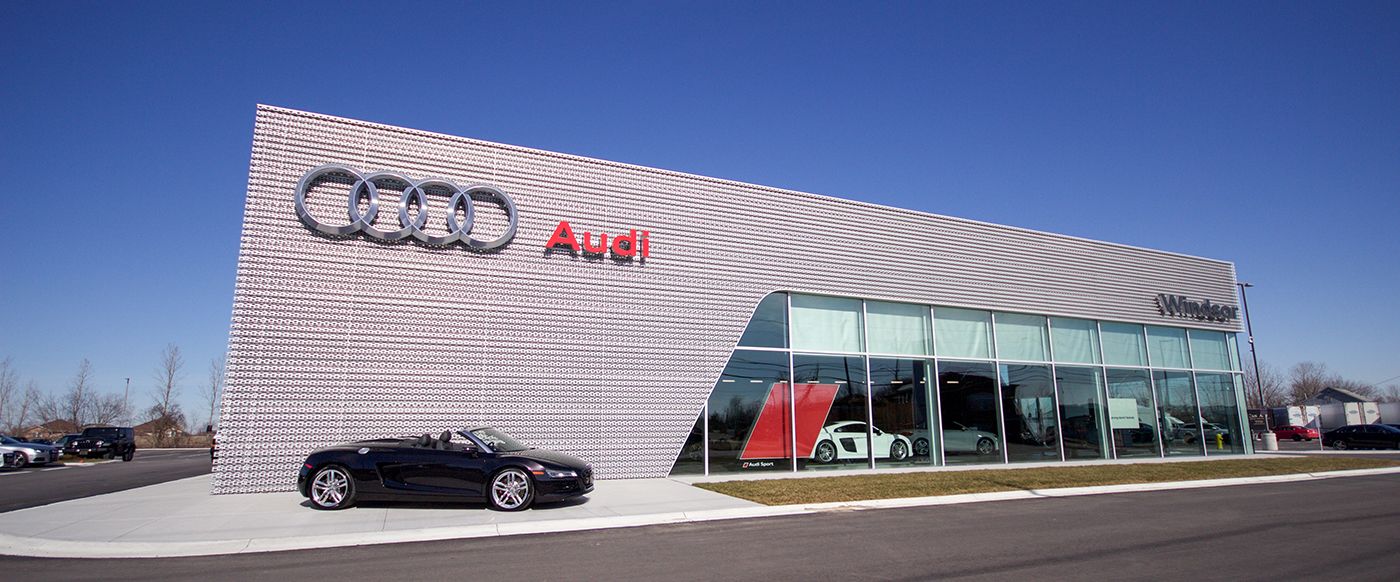 Audi Dealership in Windsor, ON
When it comes to business goals, it's our motto that success is based not only on employing top-notch service, sales and financial experts, but to put just as much focus on creating a positive environment for staff as they do for customers. Happy employees are ones that stay with a company, and Audi Windsor takes pride in the fact that many staff members have been with the dealership for a number of years in various roles.
Our extensive new Audi inventory includes all the models that you know and love including the Q7 and all-road models, and Audi Sport. Whether you want a luxury daily driver, a sports car or a luxury SUV for the whole family, Audi Windsor will find the perfect match for you. In addition to our new Audi inventory, we also have access to an extensive used inventory that we've hand selected and inpected to ensure the best value for our customers. With our options and our commitment to our customers, you will always get what you need at Audi Windsor.
We want to provide a stable and positive environment for local Audi owners as they have the opportunity to grow comfortable with the employees who work on their vehicles during regular maintenance and unexpected repairs. Automotive work can be stressful, and this level of trust helps create a comfortable environment.
Another key component of success for the AutoCanada family is the commitment to communities in which the family's dealership operates. Audi Windsor is excited to become more involved with the Windsor area and welcomes shoppers to visit the showroom to experience the welcoming environment of this dealership first-hand.